Howard County General Hospital
When Howard County General Hospital required more space for their growing Population Health Program, an adjacent building to the hospital grounds was purchased and Munther Design was asked to do an initial Test Fit to find out if some hospital departments could fit into this building before a complete refurbishment was initiated.
We completed a redesign of the three-story building and worked alongside Wilhelm Builders and Arium AE, and their engineers, during the complete construction and refurbishment. Furniture and window shades for conference rooms, main lobby, breakroom and offices were coordinated and/or provided by Munther Design.
Crossroads Physical Therapy
In 2010, we received a phone call from Dr Warren Ross at Integrative Medicine at Crossroads with a request to build a new PT & Wellness suite on the first floor of the Crossroads building in Ellicott City, MD. Since that first project, we have continued to design and make improvements to several more complete suite rebuilds, including common areas, within the same building for Dr Ross and his team at Integrative Medicine at Crossroads.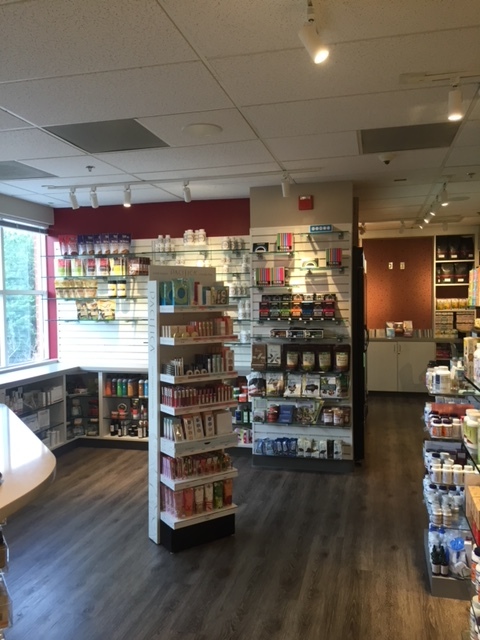 The Apothecary provides physician grade supplements, where we implemented a Health Food Deli, Café and Teaching Kitchen which is run by their team of Nutritionists and Doctors. We implemented a Marketing Plan for all 5 entities under Dr Ross' umbrella, including redesign and color coding of logos and marketing materials, such as; brochures, banners and business cards as well as ads for various publications. The same color coding is used within each suite in the shape of materials and furnishings.
FX Studios Salon & Spa and Life FX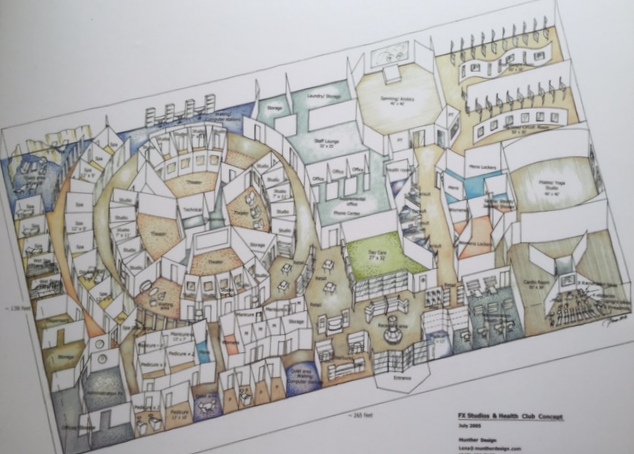 FX Studios is the nation's first large format, ultra-high-fidelity salon and spa originally catering to men, which quickly turned into a happening place for both men and women. This salon was designed in an 11,700 sq. ft. raw warehouse to provide clients with a highly-personalized salon and spa experience, allowing for a comfortable unisex atmosphere. Life FX, a 7,000 sq. ft. personal training facility, was added to the concept a couple of years later when the founder of Under Armour decided to invest in this unique business. The Spa was also doing so well that several new treatment rooms, including new lounges and locker rooms, were added.