Veterinary Orthopedic & Sports Medicine Group (VOSM)
Honorable Award by Veterinary Economics – Best Veterinary Facilities in the U.S., 2009.
A 16,000 sq. ft. raw warehouse was transformed to a state-of-the-art veterinarian hospital facility specializing in dogs with orthopedic and rehabilitation needs. The hospital owners, Drs. Canapp, came to us with the request to build a warm, welcoming and unique lounge style hospital where animals and their owners would feel at ease when walking in. This spa-like hospital features private waiting areas, reducing stress for owners and patients alike.
Chesapeake Veterinary Referral Center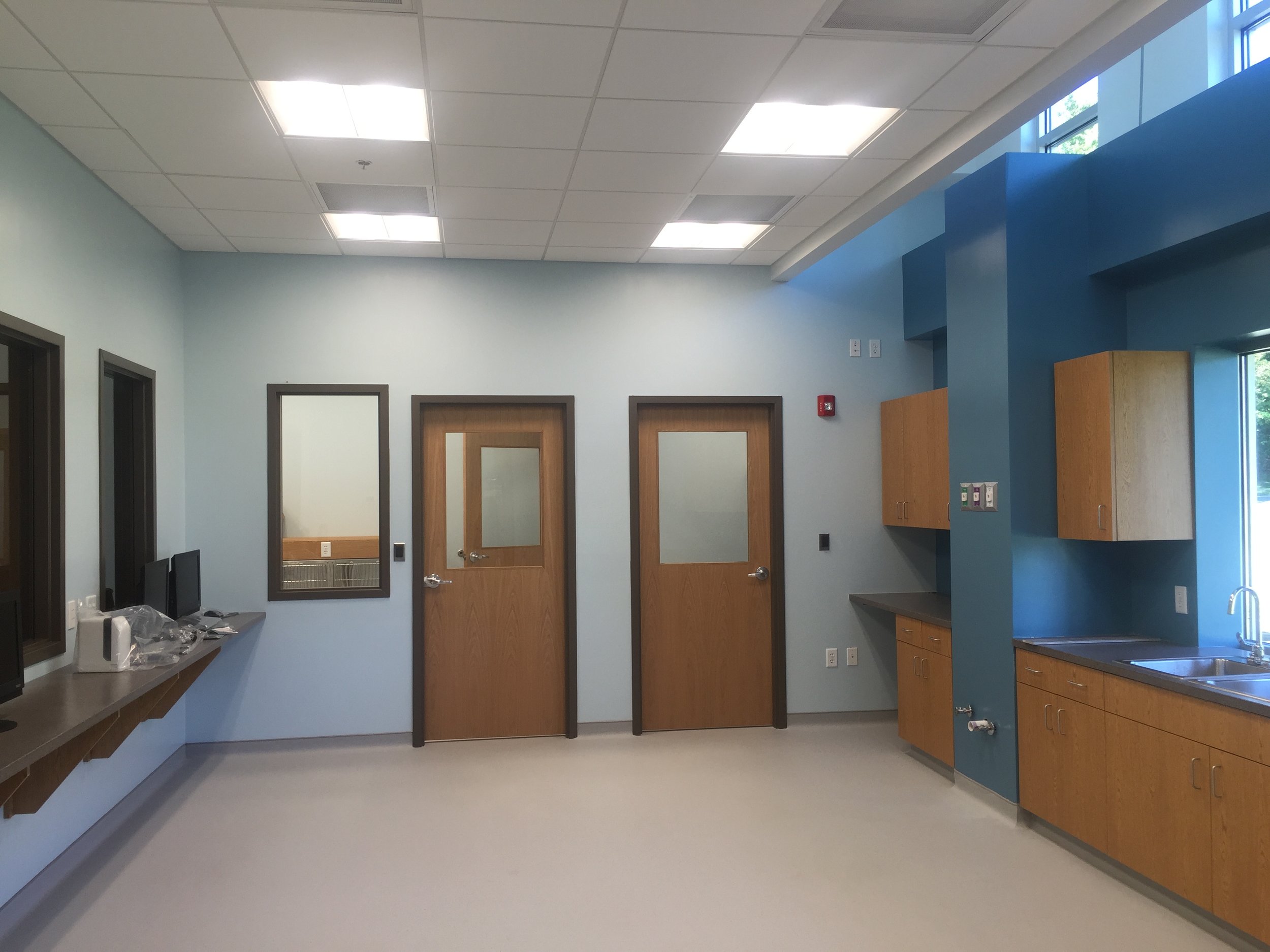 We were first approached by the owners of Pet+ER, an important part of CVRC Towson, MD, to update their waiting room area by making it more welcoming, as well as more efficient.
When CVRC decided to expand to a new location built by Waverly Real Estate in Columbia as well as construction of a brand-new St. John Properties building next to their original flagship in Annapolis, Munther Design proudly continued as part of the team.
We suggested to help strengthen the CVRC brand, by creating a style including materials, colors and furniture that establishes the brand in all three locations.