In 2016, we were asked to move Northrop Realty to a brand new location at Clarksville Commons in Clarksville, MD. The new 11,000 sq. ft. space was newly constructed and Green Gold Certified by the Waverly Real Estate team and owners Holly & George Stone. We designed a new and updated office space that will continue to be the concept for all future offices in Maryland. We based our designs on playoffs from the Northrop's Compass Logo symbol by "splashing" a few of its colors throughout each space to make for a fresh, young, efficient and interesting atmosphere.
For Northrop Realty we also provide and install custom office furniture and specialty lighting at their additional locations.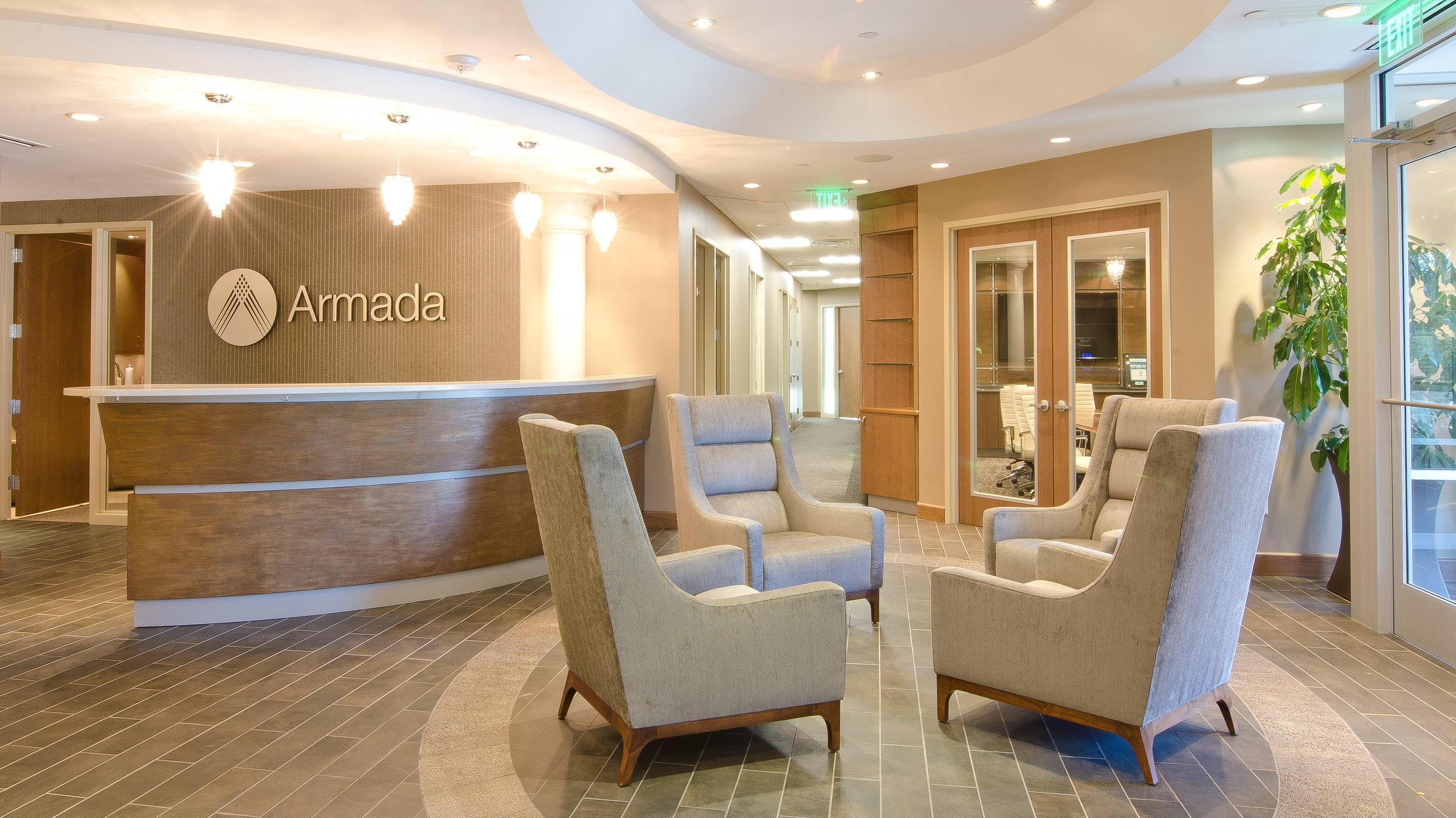 Concept through Completion build-out of 20,000 sq. ft. executive office space in Hunt Valley, MD. Construction of raw warehouse space took place in two phases during 2011-2014 which helped the fast-growing ArmadaGlobal team catapult its business and attract new investors and international partners. It was a true pleasure to work with such a dynamic and inspiring team and manage the build-out and construction team which included the builder, Merritt Properties.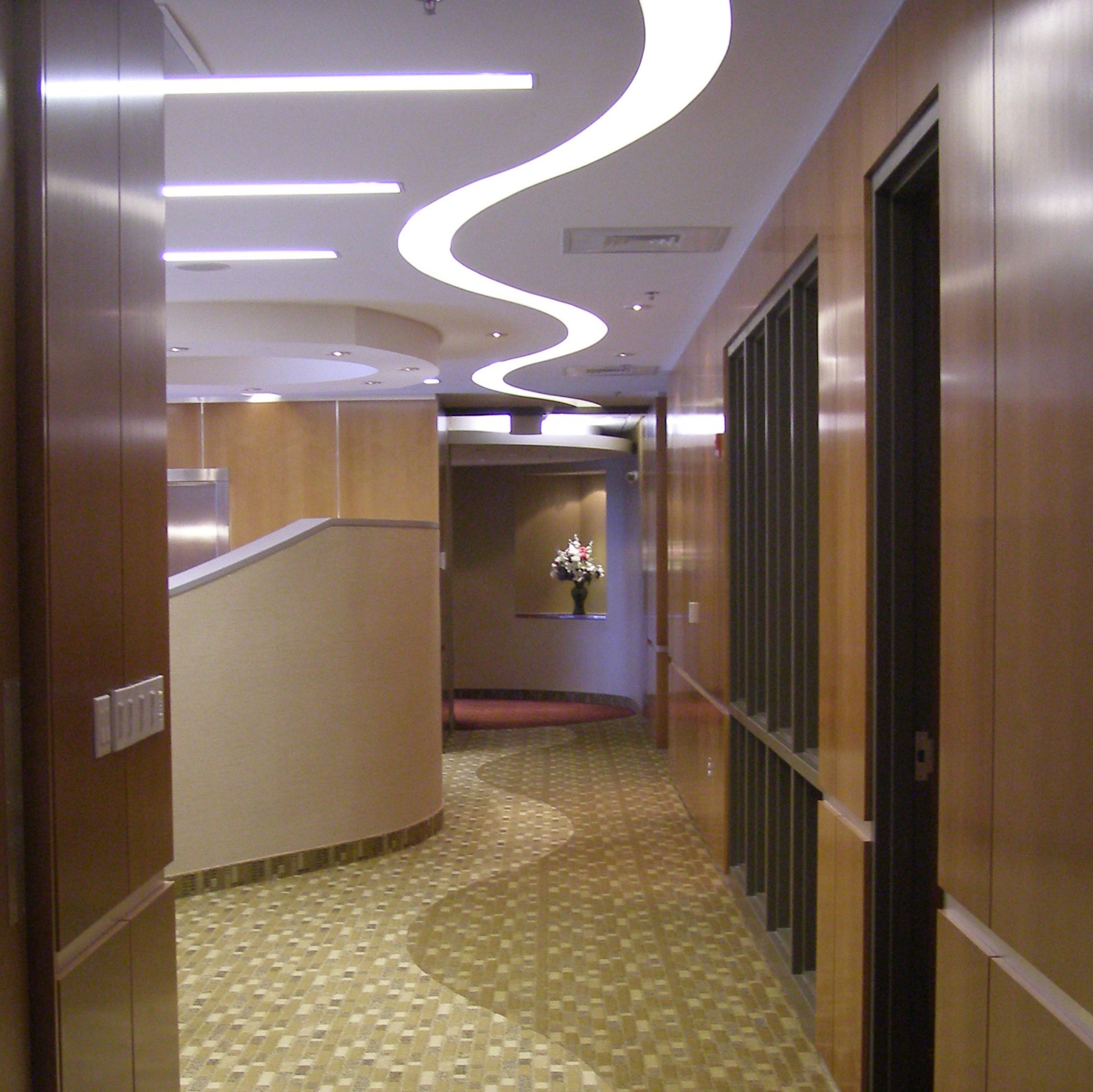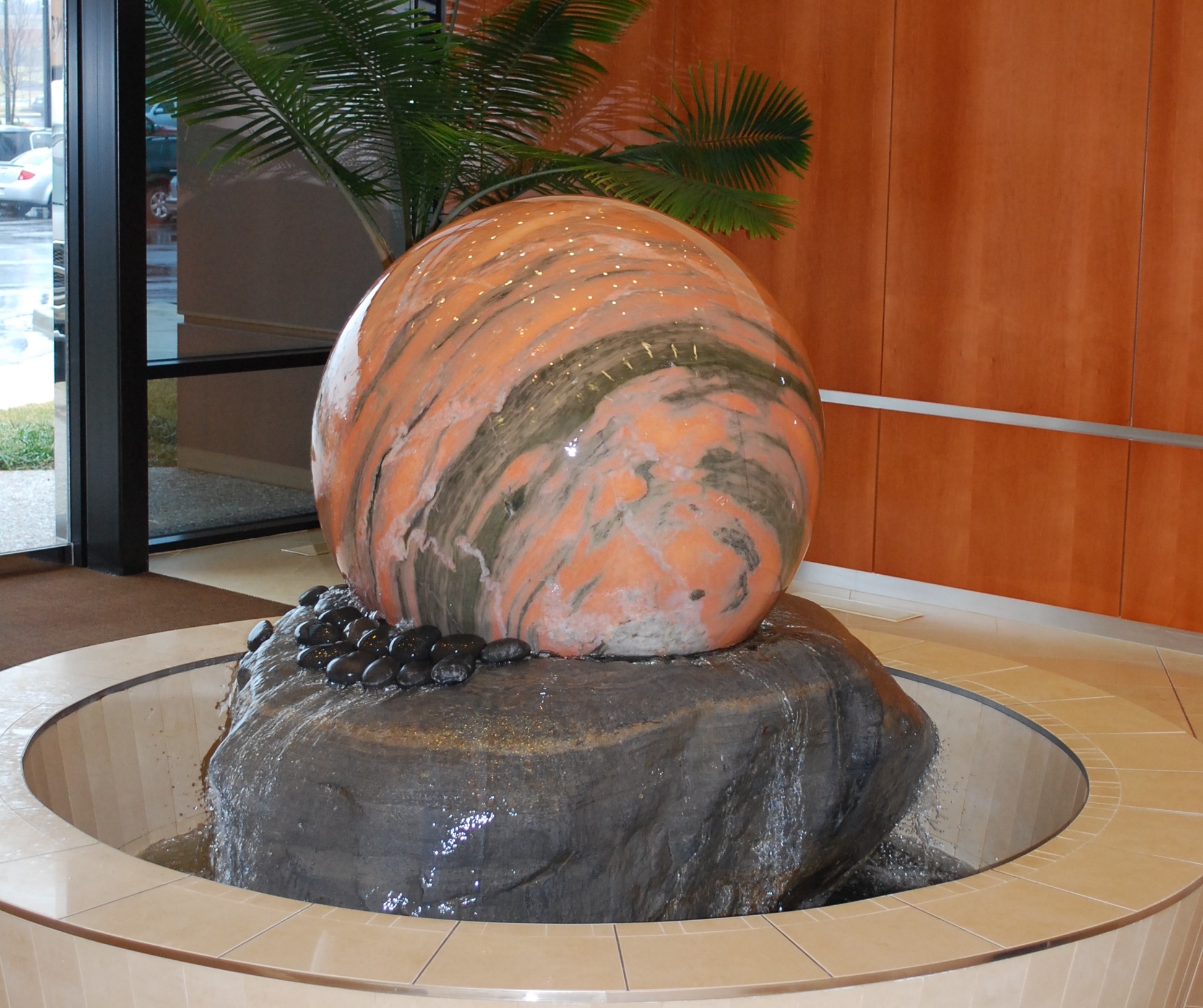 NAIOP Award 2008 MD - Best Interiors in a Mid-rise Building
Interior architecture and design for construction of a 75,000 sq. ft. office building contracted in the Gateway area of Columbia, MD was awarded to Munther Design. Half the building is occupied by The Cleaning Authority headquarters, a franchise company within the cleaning industry, and the remainder is divided into various size suites, located over two floors. We were responsible not only for The Cleaning Authority suite but also for design of all common areas, such as the main and secondary lobbies, restrooms and common hallways. The main lobby sports a floating and rotating marble ball, 48" in diameter, which was imported from China for this unique project.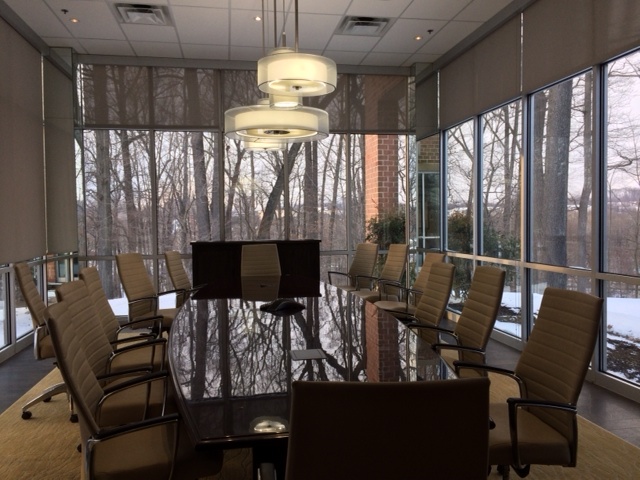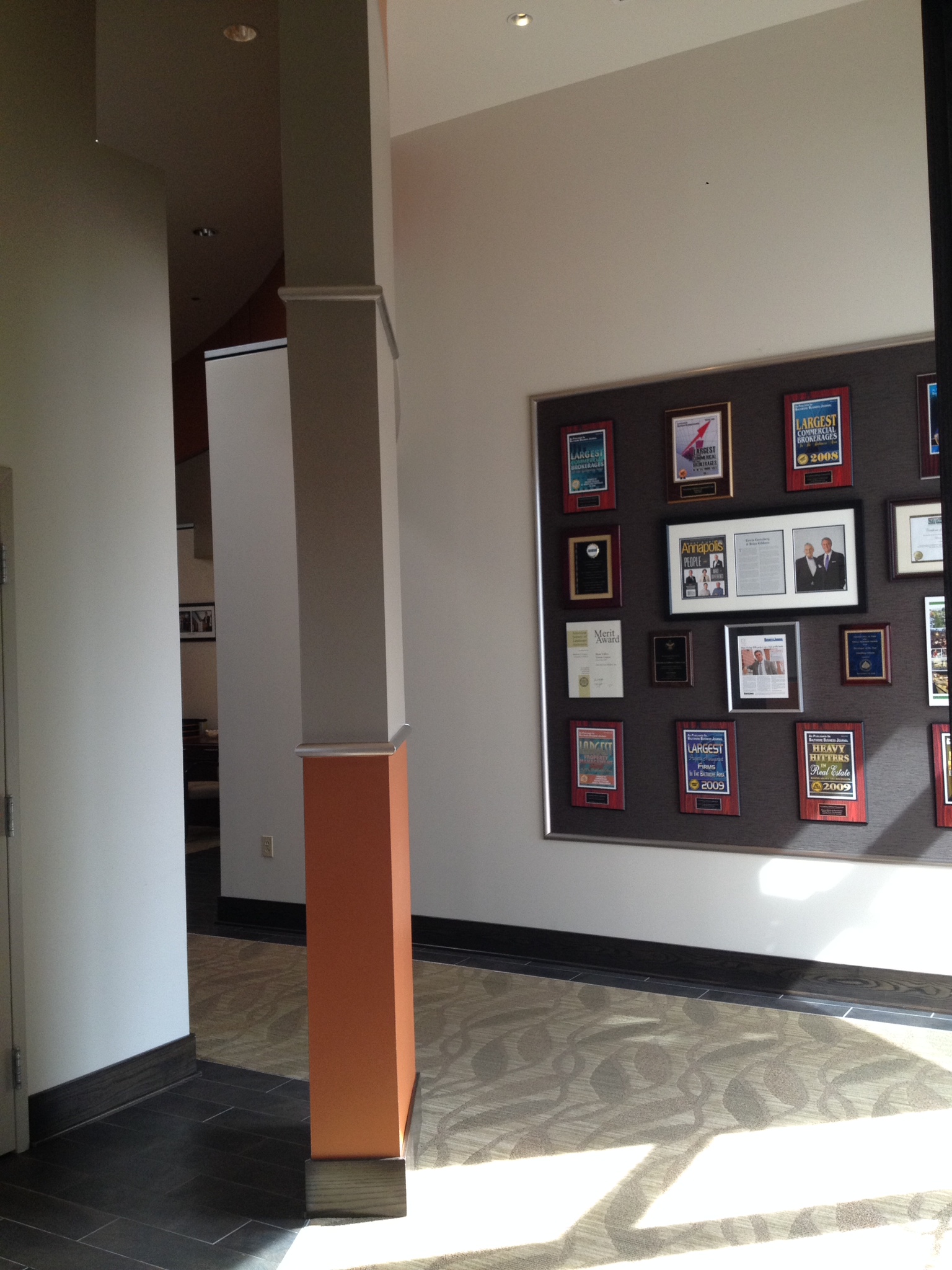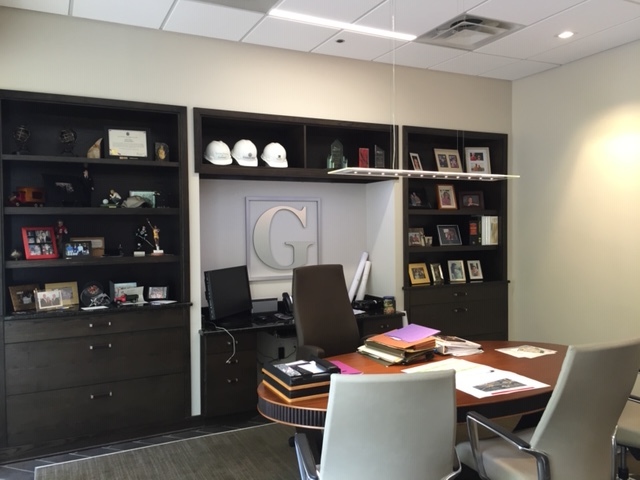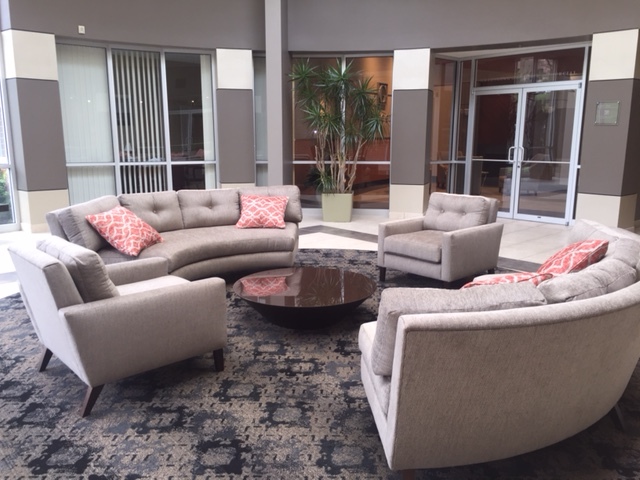 Greenberg Gibbons came to us when they were revamping their website and felt that the new fresh look should also be represented in their headquarters located on Red Run Blvd in Owings Mills, MD. We continued working with them on a couple of their mall properties, including the common areas of the Annapolis Mall at Parole.